Every first Saturday of the month, Rua do Lavradio receives the Rio Antigo Fair. The century-old street, which has historic houses, bars, antique shops and venues, offers a relaxed program for those who want to know the history of the city and have fun without spending anything.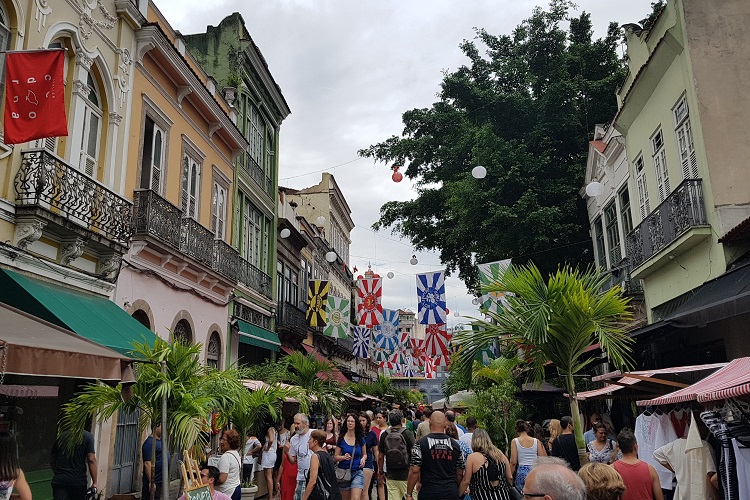 The event, although free, works as an ode to shopping. Hundreds stalls offer several products, from furniture to clothes, accessories and decoration objects. Leave the place with empty-handed is almost impossible.
While having fun with the tour, you can enjoy one of the bars and restaurants in the area for a caipirinha and to admire the architectural beauties of Rua do Lavradio. To give a more relaxed mood to the ride, exhibitors promote musical performances, and exhibitions of photographs and dance shows.
The Rio Antigo Fair brings together about 300 exhibitors and has a captive audience of 15,000 visitors each edition, helping to foster the economic landscape of the region and revitalizes the environment of this the historic center of Rio de Janeiro.
Free monthly event that happens in Rua do Lavradio. Every first saturday of the month, from 10am to 6pm.